Discover You
And Let 300+ Employers Find You!
Sign In or Sign Up

Our Strategic Partners

Experience Largest National Employability Test
5000+
Colleges & Institutions
Certified WNET Candidates
10000+
Microsoft Certified Professionals
16000+
Sun Certified Professionals
6000+
SQL/Oracle Certified Professionals
3000+
Tally Certified Candidates
8000+
Red Hat/PHP/Networking
/Testing Certified
About Wheebox National Employability Test
Join India's largest National Employability Test endorsed by Industry and Academia.
View Sample Report and Certificate
Holistic development of a nation will depend on the success of new initiatives of Government - Make in India, Unnat Bharat, Digital India etc. To meet the demand of human resource for all such initiatives, a close coordination is needed between the Industry and Academia. The Skill Report will help in understanding the need of Industry and preparedness of youth of this nation to take up the challenge to convert this nation to Unnat Bharat.
(Anil D. Sahasrabudhe)
Chairman, AICTE

I take this opportunity to congratulate Wheebox and their Team for coming up with India Skills Report 2017. It will act as an important vehicle to bridge the skill gap and help implement the Skilling India initiative effectively. The Open and Distance Learning (ODL) institutions of India in collaboration with different industry sectors may play a vital role in achieving the skilling goal through NSQF framework.
Prof. Manoj Kulshrestha
Director Incharge.
Indira Gandhi National Open University(IGNOU).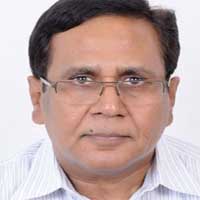 With the aim to expand the employment horizon of students studying in the training and technical education institutes of Delhi, Department of Training & Technical Education along with Wheebox have taken pre-emptive steps to provide direction to the students about their knowledge & skills through Wheebox Employability Skill Test. We look forward for the next edition of India Skills Report.
Sh. Manoj Kumar (IAS)
Director
DTTE (Directorate of Training and Technical Education)
I congratulate Wheebox and it's team to "Measure World's Talent and Skill Potential". It is rightly said that organizations always win when they have the best talented human resource. You are discovering and reaching this young talent. With the economy growing up, we are confident of a lot more new jobs being created and hence to generate skilled minds is the need of the time and I am sure that Wheebox is trying to reach this goal. The India Skills Report is an important benchmark in this respect. The insights captured in this report would surely help in taking steps for matching the skilled demand from industry and the supply of talent pool.
Dr.Anand R.Bhalerao Principal and Dean,
Bharati Vidyapeeth Deemed University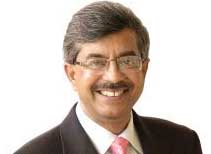 The India Skills Report is an extremely important benchmark to help us measure and evaluate progress against this challenge because if we can't measure it, we can't fix it! As it shows, with an employability index of only 37.2%, these problems left unsolved will only get worse and pose a great threat to India's future.
Pramod Bhasin
Non-Executive Vice Chairman, Genpact

Each year passing, ISR is getting enriched with its content and coverage by encouraging wider participation of institutions. It has created a great deal of enthusiasm among the stakeholders eliciting an encouraging response. I am sure it will be more enriched in times to come. On the occasion, I congratulate the chairman, Wheebox team and other members from the partnering institutions such as AIU, CII, LinkedIn, and People Strong for making it happen.
Prof. Furqan Qamar
Secretary General
Association of Indian Universities
India Skills Report
Industries largest and most respected Skill Supply and Demand Report