Discover your employability skills.
Learn more about your strengths.
Sign In
Our Strategic Partners

Experience Largest National Employability Test
5000+
Colleges & Institutions
Certified WNET Candidates
10000+
Microsoft Certified Professionals
16000+
Sun Certified Professionals
6000+
SQL/Oracle Certified Professionals
3000+
Tally Certified Candidates
8000+
Red Hat/PHP/Networking
/Testing Certified
About Wheebox National Employability Test
Join India's largest National Employability Test endorsed by Industry and Academia.
View Sample Report and Certificate
Holistic development of a nation will depend on the success of new initiatives of Government - Make in India, Unnat Bharat, Digital India etc. resource for all such initiatives, a close coordination is needed between the Industry and Academia. The India Skills Report will help in understanding the need of Industry and the preparedness of youth of this nation to take up the challenges to convert this nation to Unnat Bharat.
(Anil D. Sahasrabudhe)
Chairman, AICTE

I take this opportunity to congratulate Wheebox and their Team for coming up with India Skills Report. It will act as an important vehicle to bridge the skill gap and help implement the Skilling India initiative effectively. The Open and Distance Learning (ODL) institutions of India in collaboration with different industry sectors may play a vital role in achieving the skilling goal through NSQF framework.
Prof. Manoj Kulshrestha
Director Incharge,
Indira Gandhi National Open University(IGNOU).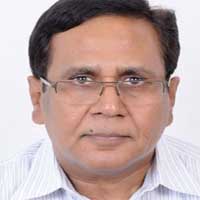 With the aim to expand the employment horizon of students studying in the training and technical education institutes of Delhi, Department of Training & Technical Education along with Wheebox have taken pre-emptive steps to provide direction to the students about their knowledge & skills through Wheebox National Employability Test. We look forward for the next edition of India Skills Report.
Sh. Manoj Kumar (IAS)
Director,
DTTE (Directorate of Training and Technical Education)
I congratulate Wheebox and it's team to Measure World's Talent and Skill Potential. It is rightly said that organizations always win when they have the best talented human resource. You are discovering and reaching this young talent. With the economy growing up, we are confident of a lot more new jobs being created and hence to generate skilled minds is the need of the time and I am sure that Wheebox is trying to reach this goal. The India Skills Report is an important benchmark in this respect. The insights captured in this report would surely help in taking steps for matching the skilled demand from industry and the supply of talent pool.
Dr. Anand R. Bhalerao
Principal and Dean, Bharati Vidyapeeth Deemed University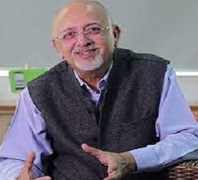 Our Higher Education System needs to be reimagined. We need to develop students who develop their capacity to learn through introspection, reflection and source the child like curiosity within themselves to acquire the skills needed for the new world. Even as we learn how to deploy artificial intelligence, robotics and machine learning and embrace the power of big data and digital, we have to develop empathy, and mindfulness so that our students think holistically and work to make our world better. We need to free our higher education system of all controls and make this sector attractive for investments by the world's best universities. India will never become a developed country unless we completely reform higher education.
Anil Sachdev
Founder and CEO, School of Inspired Leadership(SOIL) India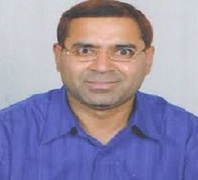 Recent developments in digitization have made it mandatory for the workforce to upgrade themselves. There is a need for all, Government, Enterprises and Academia, to adopt the emerging digital work age. The India Skills Report is a comprehensive report with a sharp focus on the changing scenario.
Dr. Parmod Kumar
Professor and Vice-Chairman Academic
ISEC Bangalore
Congratulations to Wheebox on their new edition of the India Skills Report. By showing the hiring intent of companies, it will help students in making better choices while selecting their field of study.
Dr. Aditya Sharma
Registrar
Teerthanker Mahaveer University
India Skills Report gives rich insights into the current treands in the skills development ecosystem of India highlighting the depth of the demand-supply imbalances presistent in our country. It presents a comprehensive picture of the existent talent resevoir available through our educational institutions and tracks the employability patterns that are shaping demand for talent via reaching out to employers across industry verticals. It provides vital inputs to support and strengthen efforts untaken by various stakeholders of Country, inclusing Government to build up the pool of employable resources of the economy.
Dr. Amarendra Pani
Head Research Division, Association of Indian Universities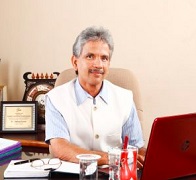 India Skills Report is a wonderful initiative by Wheebox in association with CII. It has been carrying out comprehensive analysis and reports over the past seven years in the field of Higher Education. The report highlights the standard of the employment skills which is very useful for the younger generation. The analysis of the Wheebox National Employability test gives the reader an understanding of the employability levels of students undergoing varying courses, state-wise openings and opportunities regarding Internships, skill level training. All in all, a wonderful report that I look forward to every year along with so many graduates.
Dr. L. Mahesh Kumar
Registrar, St. Peter's Institute of Higher Education and Research
India Skills Report
Industries largest and most respected Skill Supply and Demand Report