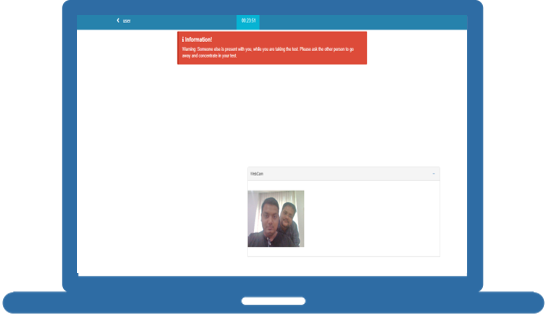 FOREIGN OBJECT IDENTIFICATION USING AI
Wheebox AI identifies foreign object on screen apart from registered face viz. Mobile phone, Books, Unnecessary gadgets to avoid using malpractice during the exam.
Wheebox AI based proctoring solution also checks the facial features using advance face recognition tools, where it keeps tracking the student's face with registered and approved student image by the approver. It pauses the exam, whenever it finds the bonafide student is not present and may terminate the exam, after a few warnings or give stipulated time to rectify.